Pacific ArtGlass in Southern California is working to become your premier location for education. Check out the website for the latest class information:
We have bead classes, boro classes, hot shop classes and fusing classes from sculpture to rollups, we have it all!!!
The latest flameworking classes in May are:
For the soft glass crowd. Judy Carlson,
Jujee beads
, a great class with a great instructor! Three days, three classes!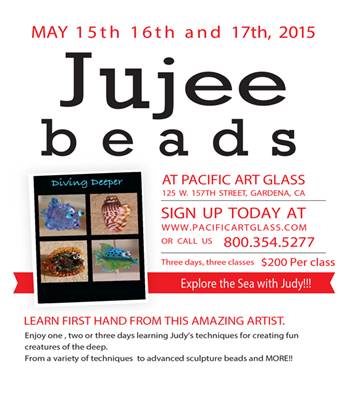 For the borosilicate group, learn Lurch's amazing techniques!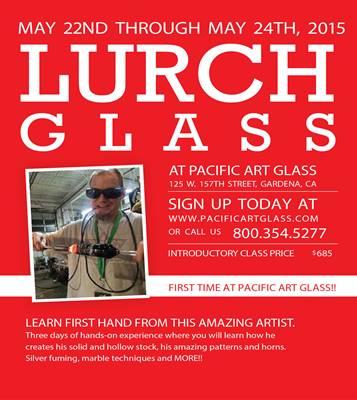 You can sign up on line or call 800.354.5277