One easy way to correct your color is to use the levels. Click on levels and the little eyedroppers - use the middle one if you are using a gray background click on the background with it and you will see it change from a lavenderish color to a warmer gray.
You can use the right eyedropper if you are using a white background. click on the lightest part of your background. You can always undo it if you don't like it.
Another way is to go to the exposure settings and play with those to lighten and brighten the photo. If you have Photoshop CS2 or newer, open Bridge and open the photo in that first. You can correct the color by making it warmer or cooler and also brighten and correct the exposure.
Use the Smart Sharpen or Unsharp mask to sharpen it at the end.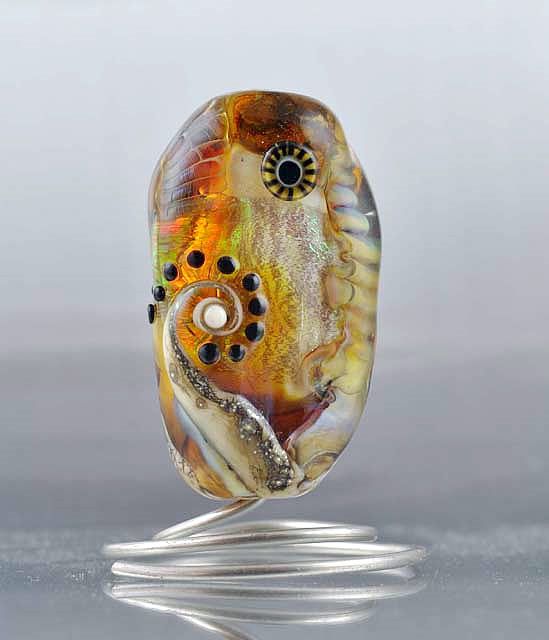 Nice bead, btw. It glows kinda like a fire agate.